Beau Rivage Theatre Seating Chart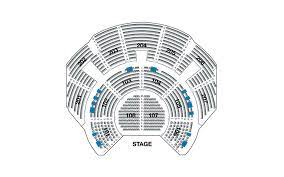 The Beau Rivage Theatre is primarily arranged with reserved theatre style seating across multiple levels. Each seat is red and cushioned for the best possible comfort for all guests. Wheelchair seating is available throughout the venue and guests needing accessibility seating may purchase nearby companion seating depending on availability.
For most shows, there are 1,595 seats available. But for General Admission events, this can increase in capacity for 1,820 guests with standing room availability.
If for some reason, you require emergency accessibility seating, you may call the venue at 228.386.7111. Please be aware that wheelchair and accessibility seating is available on a first come, first serve basis.
NOTE: The above seating map can be subject to change. This depends on the type of event. Always check the seating map when selecting your tickets for each individual event.
Grab your tickets today and reserve your desired seats! View the Beau Rivage Theatre schedule to see all the upcoming events.
To read more about the ticket and refund policies, check out the ticket information page.